Make your child's party a memory to last forever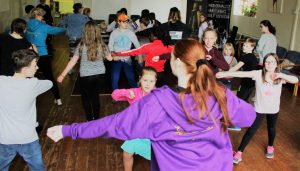 RPA is delighted to offer bespoke personalised parties for children aged 5 to 14 years. All our parties are designed to embody the Revolution Performing Arts ethos to nurture both the birthday boy or girl and their guests and offer empowering experiences for all the children who come. The best bit of all is we can meet your child's specific requests to make it the exact party that they wish for; whether that is learning a dance routine with their friends, becoming characters and going on an adventure, singing like their favourite star, creating their own make-up look with glitter or even taking a ride on our magic carpet!
All songs, amplifiers, microphones, magic carpets and equipment are included in the price. Make your child's party a memory to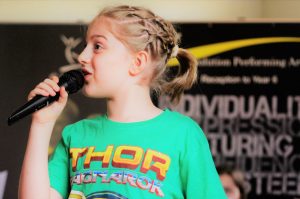 last forever.
Sound good? Well now it is time to make some choices! Our packages (which can all be adapted to suit your child's likes) are as follows….
Packages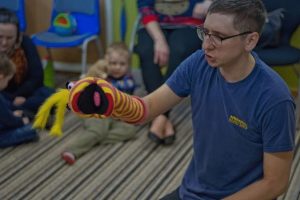 Party Package Extras
We can also arrange to have a professional photographer in attendance for you at all or part of the celebrations capturing all those candid magical moments for you to savour and remember whilst you relax and enjoy the adventure! The high resolution digital photographs will be sent to you for your use within one week of the party.
Party Package Costs
The packages are priced as follows….
£120 for up to 18 party goers for each package*
£150 for up to 30 party goers for each package EXCEPT the shimmer and sparkle package.
£50-£100 for the added photographer (£50 for 1.5 hours, £75 for 2 hours, £100 for up to 2.5 hours)
*Shimmer and Sparkle for up to 10 party go-ers is £120
PLEASE NOTE – occasionally we need to increase the package price if one of our standard package suggestions is not chosen. We aim very hard to keep the prices as stated but some new themes may incur extra costs. We will be clear about this when we create a quote for you.
How to book
For more details or a party quote please email parties@revolutionpa.co.uk
Thank you SO MUCH for doing Mya's party today!!!! She had the most amazing time! You managed to fit in everything she asked (I don't know how?!) — Zoe Mitchell-Stinton

We celebrated our son's 8th party in November, Alexander has ASD/ADHD… Fi hosted his party….wow Fi was fantastic the kids had such a fantastic time …Fi really listened to what the kids wanted to do and we had no screaming or tantrums. — Roula Paterson
For our daughter's 8th birthday party we booked her a Revolution Performing Arts party. She loved it and still talks about it now! I highly recommend them. — Paul Devlin

Imogen absolutely loved it. They were all so into it!! Atmosphere afterwards for the rest of the party was just so wonderful as well. Thank you so much for all yours and the team's hard work and flexibility. – Teresa Taylor