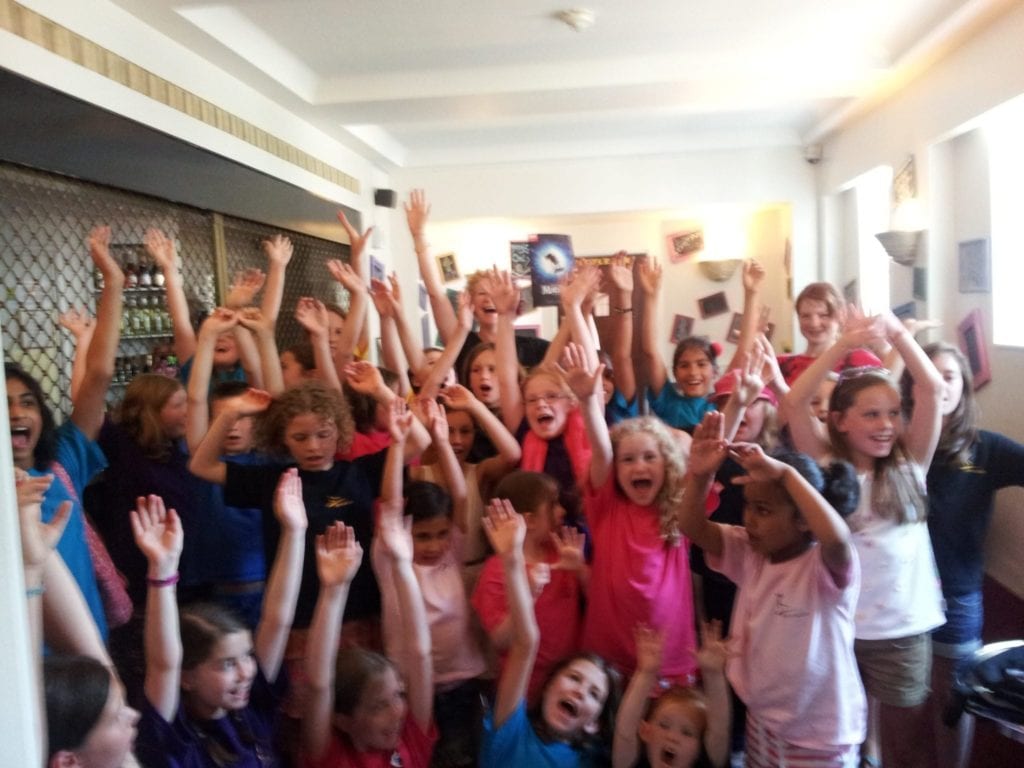 Hello lovely parents,
Goodness me we are flying through this year! I just wanted to say thank you for being amazing and supporting your lovelies at Revolution Performing Arts. We are so lucky to love and believe in what we do for your children in our classes and have some really, really great teachers alongside us. Long may it continue and may we reach out to all those who absolutely value and understand what we are trying to achieve and the difference we are trying to make.
As you all know costs are rising all the time! RPA has been really resilient and steadfast and frozen prices for the last four years until now. Therefore, prices will increase by 50p per session from September 2016. I hope you still consider this good value when we download as many songs as your little one wishes. This costs £1.00 each time and embraces the children's individual expression, empowerment, celebration of choice and enrichment! You will not receive this service elsewhere. General running costs have also increased such as insurance, equipment and room hire. Most importantly and above all else it will allow RPA to invest in your children to get the maximum individual nurturing they deserve at our sessions. I hope you agree and look forward to your continued support in the new academic year.
To ease the financial burden, we will of course continue to accept payments over 2 months. From December we are hoping to introduce a monthly direct debit. Please do let us know if this may be of interest to you?
· Terms 1 & 2, September – December, will run from 5th September – 15th December (no class at half term). Fees for your child's RPA school are posted under "pay" on our website and in the table below.
· Cash – accepted. Please put in an envelope with your child's name amount and for the terms the payment is for.
· Cheques made payable to Revolution Performing Arts. (Written in black ink please).
· PayPal – Normal charges for using this service. We have built the costs into the table on the webpage.
· Account Name: Revolution Performing Arts; Sort Code: 30-91-99; Account No: 46669968
Please ensure your child's first and last name down as a reference so payment can be allocated
Over the years we have increased in size and as a result we don't have the resources to chase payments, so have decided to pass this onerous task onto our book keepers. So as a gentle courtesy, please note that if payment is late, there will be a penalty charge. Even though we have tried to keep up with late payments over the years, albeit unsuccessfully, I'm fairly sure it will be more efficient from now on and absolutely fair to all those parents who have paid on time.
Oliver Tomkins & Croft Schools, you can continue to pay via school in the usual way.
Look forward to seeing you in the new academic year, have a great family summer!
Fi, Paul & Team xxxx
www.revolutionpa.co.uk
office@revolutionpa.co.uk
Tel: 01793751399
Fi : 07799691328 or Paul: 07722054528
Click on the image below (or click here) to download the full fees table in PDF format.