Summer Holiday Fun Performing Arts Workshops & Residential
Performing Arts Workshops
(please scroll down for the RPA Residential)
OAKHURST COMMUNITY PRIMARY SCHOOL, PIONEER ROAD, SWINDON
09.30 – 3.30 (EXTENDED HOURS AVAILABLE 8-4.30*)
Summer Project: 30th July – 3rd August 2018 – Come for a whole week!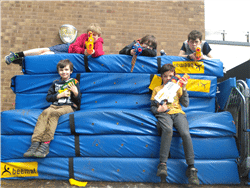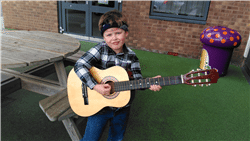 Mrs Alex Saxon: "Watching them perform you can just tell how much they are all enjoying themselves. The confidence and achievement of them all (and not just my two) is just flowing off the stage. Fantastic to watch. Asking the kids to sum it all up in one word…'awesome' and 'amazing'! Just stay as amazing as you are. Definitely awesome!
Come along and have fun with Fi & Paul! Different activities all week. Magic shows, singing, dancing and drama but also face painting; loom bands, art & craft, roller disco, nail art, make up, hair wrapping, tattoos, Lego & Nerf guns, plus, if you want to…water battles and outdoor play! Open to all young people aged from aged 5 to 16, whether you attend RPA or not!
All adults working at RPA are DBS checked, insured, have first aid and child protection training. We also bring along our full PA system to provide an amazing quality, professional experience for your child. Just £20 a day. Places limited to 35 each day to ensure we give individual and nurturing attention to every single child. Just enrol by clicking on the link below. Further details from Fi on 07799 6901328; www.revolutionpa.co.uk or email office@revolutionpa.co.uk
WHERE IT'S ALL ABOUT EMBRACING INDIVIDUALITY, BEING YOURSELF, HAVING FUN & MAKING FRIENDS IN A NON PRESSURISED AND NON-COMPETITIVE ENVIRONMENT.
"Children feel cared for and nurtured" Becky Baker
"Keep up the good work, your shining personalities are so refreshing!" Tracey Hart
"All the children are so welcome. Fi & Paul are so friendly and the ethos is laid back, no pressure to 'perform correctly' which usually worries my daughter. Thank you for making my daughter so welcome and at ease. She loves it!"
Enrol for Holiday Fun Performing Arts Workshops
Pay for Holiday Fun Performing Arts Workshops
RPA Residential – May 2018
I am so excited to announce our first ever RPA residential at Legge House in Wroughton on 12th & 13th May 2018. We will be holding amazing sessions that will include:
Vocal Workshops
Street Dance
Acting Workshops
Songwriting Workshops
Physical Theatre Workshops
Arts & Crafts
Set and prop making
Singing & marshmallows around the Camp Fire
Nerf guns in the woods (as per request)
Outdoor activities
and of course…a sleepover!
The sessions are initially aimed at Years 3-6 (ages 7-11). Dependent on numbers there may be some negotiation on this age range for siblings, friends, Rapport, etc. We will have a high adult:child ratio (1 adult : 5 children). For your reassurance, we will have exclusive use of the site and all our practitioners are fully DBS checked, insured, and first aid trained. Of course we will endeavour to cater to specialist dietary requirements.
Places are strictly limited and can be reserved with a £50 deposit. What better way to treat yourself to a weekend away while we look after your babies! Drop off Saturday morning, pick up at 4pm on the Sunday where we will share the work we have created with you!
For further information or to book, just email Fi at office@revolutionpa.co.uk with the words "RPA RESIDENTIAL" in the title.
I love to lead the way with ground breaking ideas and exciting opportunities for our young people! How exciting is this?!