Meet the Team
Fiona Da Silva-Adams
Fiona Da Silva-Adams, or Fi, Founder & Managing Director, started Revolution Performing Arts (RPA) in 2007 with just four young people and is delighted to facilitate delivery of classes to 400 young people every week. Fi was responsible for initiating performing arts as an after-school club, within and attached to a school and she loves that so many young people get to experience performing arts throughout Swindon and Wiltshire. Fi is also responsible for delivering the Discover, Explore, Bronze & Silver Arts Awards.
Empowerment, nurturing and encouraging young people to express themselves and celebrate their individuality has always been important to Fi and she extends this within her family with her husband, Paul and two children. Fi would have loved to experience an organisation like RPA when she was younger, and this drives her to reach and help as many young people as possible.
Fi loves to read, holiday with her family and snuggle up with them for a family movie night. It's often a noisy house having four creatives under the same roof!
After Fi left Middlesex University with a BA (Hons) degree in performing arts, she joined Sixth Sense Theatre Company (now Prime Theatre) as their General Manager and Youth Theatre Worker and continued to develop her love for young people in the arts.
Fi has sung on the famous turning circle on the London Palladium stage; danced with Green Candle in the Sadlers Wells and filmed in several TV drama including Midsummer Murders; Casualty, Sky's Dream Team and Ultimate Force.
Fi loves her life developing young people and will keep going until she can't move anymore!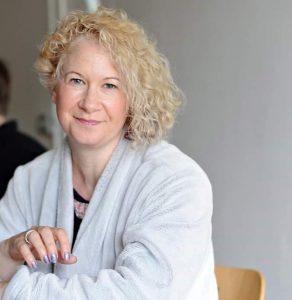 Paul Da Silva-Adams
Paul was born and raised in Fairford. As a young boy Paul had a great childhood but never really had the opportunity to perform. Instead Paul took to playing the guitar with a dream of one day being able to play in front of an audience. At the age of 16 Paul was to be snapped up by a band in which he travelled the length and breath of the UK playing clubs and pubs as a professional musician. Since then Paul has played with many musicians all over the UK. Paul met Fi in May 1996. Paul has always supported Fi with RPA and in 2012 gave up his role as a Support manager in a software house to help Fi with RPA. Since 2012 we have seen RPA go from strength to strength and pride itself on being completely different from other performing arts institutions. Paul now regularly plays in a number of bands and is now a multi instrumentalist . Paul has also acted on TV in some well known shows! Paul prides himself on his script writing and as a result is currently working on the next big venture for RPA which he hoping will open collaborations with other theatre groups and up and coming script writers in the area that share RPA's ethos. When Paul is not working he likes to spend time with his family and travelling the world.
Matt Wisden
I like working in the office because it's calm and relaxing to work in. I like listening to the radio and I call Fi when I need help. I've done admin work in previous jobs and I'm familiar with the tasks and jobs I do and good at learning new tasks. I enjoy reading and watching TV and film. I have Asperger's Syndrome and need to be spoken to calmly and slowly to be able to understand what people are saying, so if you call the office please bear that in mind.
Charly Cox
Charly teaches our Shaw Ridge Magic Stars group, and also leads RPA Circus Theatre Arts. As a child she was lucky enough to be enrolled in dance classes, and continued until she was 21. She worked in financial services for six years before realising that the 9-5 office life wasn't for her, so shipped herself off to Circomedia in Bristol, where she got her degree in Contemporary Circus and Physical Theatre. She specialises as an antipodist (foot juggler) and clown. Charly works part time delivering meals on wheels, and loves trying new things in her spare time. Her next venture includes drumming in a samba band. Living with ME, she has to pace herself and take things slower at times. She truly believes that creative activities can have a profoundly positive impact on our health and wellbeing, and this is what drives Charly to teach.
Laura Barnes
Laura is co-leader of our weekly Rapport sessions. Alongside this she is Artistic Director of Developmental Theatre Company Gatecrash Theatre. Gatecrash has produced several local and touring productions including a large-scale site-specific performance with 150 actors and an audience of almost 2000. Prior to this Laura ran the Drama Babes programme for Revolution Performing Arts and worked for several years as Education and Outreach Leader for the nationally acclaimed and government funded theatre company Sixth Sense Theatre for Young People. She has directed multiple productions and specialises in physical theatre, gritty drama and improvisation. Laura currently runs weekly workshops for teenage inpatients at a residential unit for mental health disorders, and sessions for Prime Theatre and Reach Inclusive Arts. Previously Laura has been fortunate enough to direct and produce work for the National and Local Government Arts Officers Annual Conference, Radio One Big Weekend, Southwark Playhouse and Edinburgh Fringe Festival as well as working in collaboration with several acclaimed practitioners including Scott Graham (Frantic Assembly), David Lane, Mike Akers and Lee Lyford. Laura is also a qualified and experienced Secondary School Drama Teacher and a mummy to two wonderful girls – one of which joins us at Shaw All Stars!
Dan Wyatt
Dan is an actor, specialising in theatre but also branching into film and television work in recent years. Having studied theatre and performing arts for over a decade, he has had the opportunity to become a member of various organisations, including the National Youth Film Academy and Jack Price's Youth Cinema Foundation Course. He has performed with several theatre companies such as Gatecrash Theatre, 6 Sense Theatre (now Prime Theatre), and National Theatre Connections performing in many locations, including The Wyvern theatre, Arts Centre, Sawstone Drama Festival, and The Bristol Old Vic Theatre. In recent years he has aimed his focus towards the rewarding task of teaching young people and hopes to continue to do so. In his spare time, he enjoys creating short films with other performing arts enthusiasts, and going to watch plays and films. Dan is a huge fan of the natural world and enjoys being in the outdoors walking and generally being active.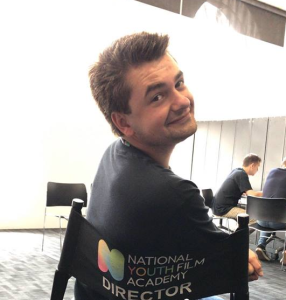 Geo Lound
Geo teaches at RPA Sing and assistant teaches at Rapport. She has been a member of RPA for over a decade and, since starting, has developed lots as a musician and performer. With a passion for film and acting, Geo is lucky enough to have starred as a lead in Create Studios Digital's 'Mass Media' group's short film 'Found'. She is self-taught in multiple instruments, specialising in piano, acoustic guitar and vocal. One of Geo's biggest passions is song writing and she has written over 100 original songs, two of which have been professionally produced and are available on SoundCloud. Geo has always been very invested in the development of young people, meaning that she is honoured to be a part of the RPA team as the company shares the same values and goals as her. As a Psychology and Drama student, she hopes to attend either university to study Psychology or film school, with an ultimate aspiration to be a screen actor! Geo loves working with the young people at RPA and hopes to see you in a class soon!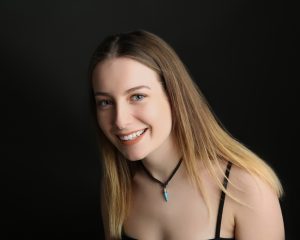 Jade Carroll
Jade is one of our Dance teachers at Revolution Performing Arts; she is currently leading both our Shaw All Stars group, and the newly launched RPA Dance.
Before joining Revolution Performing Arts, Jade completed the BTEC Dance course at New College, which then led her into gaining a degree at De Montfort University. Since graduating, she's worked on many projects as an assistant, coordinator, and teacher, in and around the South West. Currently, Jade is teaching a variety of genres around Swindon's performing arts schools, while running her own after school club at a local primary school. In addition to her teaching, Jade works in the Finance Industry as a Social Media consultant and is the local Project Coordinator at Swindon Dance for their Primary STEPS programme which runs in partnership with The Royal Ballet. As part of her professional development, Jade is currently completing her Diploma in Dance Pedagogy, where she hopes to then get her Qualified Teaching Status.
I love inspiring and encouraging the children I work with; there's always something new to teach them, and they're always coming to me with ideas too! I enjoy choreographing, but also working with my students to engage them in being creative. Each day is never the same, and seeing the children come into their own with confidence is always rewarding.
Lauren Wright
Lauren is a workshop leader for many RPA classes. Lauren has a BAHons Degree in performing arts and has performed in lots of plays / musicals around the UK. She has also taken a musical to the Edinburgh Fringe. Lauren has recently taken over Drama Babes which is performing arts for the tiny ones! Lauren has always had a passion for the arts and wishes there was something like RPA when she was younger as she was a very shy child! Because of this, she understands the importance of nurturing the young people of RPA and allowing them to express themselves in a safe and loving environment. Lauren believes there is nothing better than seeing the young people's confidence grow and grow!!
Mae Ferguson
Mae Ferguson is a teacher of RPA Street and co-teaches the Rapport class. I also am a qualified (media) makeup artist that has been in the industry for over a year now, doing a variety of things from weddings and proms to Halloween and theatre shows. I recently did the makeup, along with another artist, at the Wyvern Theatre for the Summer Youth Project (SYP) show of Oliver. I am furthering my knowledge by studying for my degree in Media Makeup. I have been working for RPA for about 3 years and before that I was a member of the class-Rapport. I have been choreographing for all my classes I have taught and enjoy putting together the different elements. I have also done a few solos at the shows myself whilst I was attending the class. I began at RPA as I struggled a lot with confidence and began in the class not talking at all. RPA (Fi) was able to bring me out of my shell to the point where I now am teaching in front of 20/30 children. I want to bring that same level of empowerment to others who struggle with confidence as Fi did to me.
Olly Webb
Having trained in the Regional Theatre Young Director Scheme with Prime Theatre, Olly is an actor and director who facilitates for Tadpole Farm Rainbows and RPA ACT. Specialising in physical theatre Olly creates challenging yet engaging work for both actors and audience. Olly has directed international tours, musicals, short films, and street theatre.