Meet the Team
Fiona Da Silva-Adams
Fiona Da Silva-Adams, or Fi, Founder & Managing Director, started Revolution Performing Arts (RPA) in 2007 with just four young people and is delighted to facilitate delivery of classes to 400 young people every week. Fi was responsible for initiating performing arts as an after-school club, within and attached to schools in Swindon and she loves that so many young people get to experience our unique approach to performing arts throughout Wiltshire, Gloucestershire and Oxfordshire. Fi is also responsible for delivering the Discover, Explore, Bronze & Silver Arts Awards.
Empowerment, nurturing and encouraging young people to express themselves and celebrate their individuality has always been important to Fi and she extends this within her family with her husband, Paul and two children. Fi would have loved to experience an organisation like RPA when she was younger, and this drives her to reach and help as many young people as possible. She loves to read, holiday with her family and snuggle up with them for a family movie night. It's often a noisy house having four creatives under the same roof!
Fi started her training at Swindon Dance (then Thamesdown Dance Studios), initially as a community dancer and then onto the now legendary Foundation Course with Pete Purdy and Marie McCluskey. After she graduated from Middlesex University with a BA (Hons) degree in performing arts, she joined Sixth Sense Theatre Company (now Prime Theatre) as their General Manager and Youth Theatre Worker and continued to develop her love for young people in the arts.
Fi has sung on the famous turning circle on the London Palladium stage; danced with Green Candle in Sadlers Wells and filmed in several TV dramas including Midsummer Murders; Casualty, Sky's Dream Team and Ultimate Force.
Fi loves her life developing young people and will keep going until she can't move anymore!
Fi's inspirations are:
and of course her truly inspirational family!
Paul Da Silva-Adams
Paul was born and raised in Fairford. As a young boy Paul had a great childhood but never really had the opportunity to perform. Instead Paul took to playing the guitar with a dream of one day being able to play in front of an audience. At the age of 16 Paul was to be snapped up by a band in which he travelled the length and breath of the UK playing clubs and pubs as a professional musician. Since then Paul has played with many musicians all over the UK. Paul met Fi in May 1996. Paul has always supported Fi with RPA and in 2012 gave up his role as a Support manager in a software house to help Fi with RPA. Since 2012 we have seen RPA go from strength to strength and pride itself on being completely different from other performing arts institutions. Paul now regularly plays in a number of bands and is now a multi instrumentalist . Paul has also acted on TV in some well known shows! Paul prides himself on his script writing and as a result is currently working on the next big venture for RPA which he hoping will open collaborations with other theatre groups and up and coming script writers in the area that share RPA's ethos. When Paul is not working he likes to spend time with his family and travelling the world.
Matt Wisden
I like working in the office because it's calm and relaxing to work in. I like listening to the radio and I call Fi when I need help. I've done admin work in previous jobs and I'm familiar with the tasks and jobs I do and good at learning new tasks. I enjoy reading and watching TV and film. I have Asperger's Syndrome and need to be spoken to calmly and slowly to be able to understand what people are saying, so if you call the office please bear that in mind.
Charly Cox
Charly teaches RPA Circus Theatre Arts. It is said that as a child she would 'trip over a matchstick', so to improve her balance she was enrolled in dance classes, and continued until she was 21. She worked in financial services for six years before realising that the 9-5 office life wasn't for her, so shipped herself off to Circomedia in Bristol, where she got her BA (Hons) degree in Contemporary Circus and Physical Theatre. She specialises in antipodism (foot juggling). Charly works part time delivering meals on wheels. Living with ME, she has to pace herself and take things slower at times. She truly believes that creative activities can have a profoundly positive impact on our health and wellbeing, and this is what drives Charly to teach.
Charly's inspirations are:
Laura Barnes
Laura is co-leader of our weekly Rapport sessions. Alongside this she is Artistic Director of Developmental Theatre Company Gatecrash Theatre. Gatecrash has produced several local and touring productions including a large-scale site-specific performance with 150 actors and an audience of almost 2000. Prior to this Laura ran the Drama Babes programme for Revolution Performing Arts and worked for several years as Education and Outreach Leader for the nationally acclaimed and government funded theatre company Sixth Sense Theatre for Young People. She has directed multiple productions and specialises in physical theatre, gritty drama and improvisation. Laura currently runs weekly workshops for teenage inpatients at a residential unit for mental health disorders, and sessions for Prime Theatre and Reach Inclusive Arts. Previously Laura has been fortunate enough to direct and produce work for the National and Local Government Arts Officers Annual Conference, Radio One Big Weekend, Southwark Playhouse and Edinburgh Fringe Festival as well as working in collaboration with several acclaimed practitioners including Scott Graham (Frantic Assembly), David Lane, Mike Akers and Lee Lyford. Laura is also a qualified and experienced Secondary School Drama Teacher and a mummy to two wonderful girls – one of which joins us at Shaw All Stars!
Laura's Inspirations;
My first influences were my teachers… As a child I used to attend a tiny youth theatre in my village ran by a wonderful woman called Jean Leo. Her belief in me and love for what she did in a really straightforward pure way made me want to share words and acts. I went to Ridgeway School in Wroughton and Mr Piper my English teacher had such a passion for language and it's power that I knew I wanted to do something with that.
In my adult life I have been hugely inspired by the theatre companies…. Frantic Assembly (
https://youtu.be/9EHJ_BwcetY
)
, The Paper Birds (https://youtu.be/CrP-MBCNHyE) and The Terrible Infants (https://youtu.be/AZ0VT0K5myY). Their ability to marry often political and emotive storytelling and physicality is beautiful. I am also a fan of film directors Adam Aronofsky, Wes Anderson and Paddy Considine. Anyone who can skillfully blend a truthful, gritty story with bizarre and touching storytelling is a winner in my little book.
I also love music and it hugely influences all the theatre I direct – music allows you to feel so much more viscerally and immediately. I've used bands like Mumford and Sons, The Doors, Suede and many many more in my work.
Finally…. I am constantly inspired by the young people I work with…. I love new ideas, fresh outlooks and raw talent. I am always in awe of where that can take you.
Dan Wyatt
Dan is an actor, specialising in theatre but also branching into film and television work in recent years. Having studied theatre and performing arts for over a decade, he has had the opportunity to become a member of various organisations, including the National Youth Film Academy and Jack Price's Youth Cinema Foundation Course. He has performed with several theatre companies such as Gatecrash Theatre, 6 Sense Theatre (now Prime Theatre), and National Theatre Connections performing in many locations, including The Wyvern theatre, Arts Centre, Sawstone Drama Festival, and The Bristol Old Vic Theatre. In recent years he has aimed his focus towards the rewarding task of teaching young people and hopes to continue to do so. In his spare time, he enjoys creating short films with other performing arts enthusiasts, and going to watch plays and films. Dan is a huge fan of the natural world and enjoys being in the outdoors walking and generally being active. Dan is also an Investor in RPA; is currently working in London on his Masters and also facilitating RPA extending into the London area.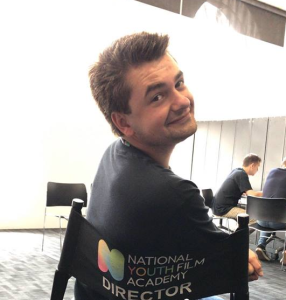 Jade Carroll
Jade has been teaching for 13 years within various schools and organisations and has been with Revolution Performing Arts since 2018. She runs many classes for RPA ranging in age from 4-17 years, including open performing arts classes, RPA Dance, RPA Rapport and Forever Friendship (our class for families with young people who have additional needs). Before joining RPA, Jade gained a Degree in Dance at De Montfort University which led to her completing her Diploma in Dance Pedagogy through the Imperial Society of Teachers of Dance. Jade has recently worked alongside Laura on a project with Uplands School through the DanceOut programme with Swindon Dance, and is also the Coordinator for their Salto! Children's and Youth Project, funded by Children in Need.
I love inspiring and encouraging the children I work with; there is always something new to teach them, and they're always coming to me with ideas too! I enjoy choreographing, but also working with my students to engage them in being creative. Each day is never the same, and seeing the children come into their own with confidence is always rewarding. This past year has helped us as leaders, and the children all develop new skills, talents (and tech-patience) to bring a new spin to our classes, and I cannot wait to see each young person blossom!
My inspirations / loves are:
Matthew Bourne New Adventures https://new-adventures.net/
Motionhouse https://www.motionhouse.co.uk/
Disney
I love watching the Brits every year
My friends and the people around me!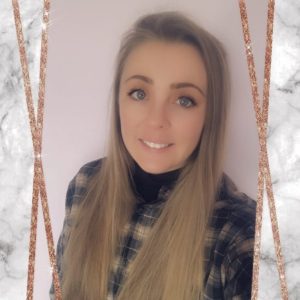 Pamela Giraud-Telme
Pammy is an actor whose first love is musical theatre having performed with various groups in and around Swindon. She was also a student of Sixth Sense Theatre (now Prime Theatre) where Fi was her teacher. She stopped performing for many years but never forgot her love of performing. At 17, she joined Gatecrash Theatre with Laura Barnes and she hasn't stopped acting since. She has been acting professionally for nearly four years, mostly in theatre but has more recently ventured into film. She has been teaching for over four years in Wiltshire, Reading and Oxford and was a teaching assistant before that. She was also lucky enough to have directed a show for her Reading students that was performed on the West End. When she first started teaching, she never thought she would love it as much as she does and there is nothing like seeing a child's confidence grow!
During this time, Pammy also fell into stage management with many small performing arts groups and on RPA show days you can usually see her with a folder and some cans around her head.
My inspirations are;
Anne Hathaway as Fantine in Les Misérables. I love anything Anne Hathaway but this scene is so raw and beautiful.
This speech from The Pursuit of Happyness:
Education, Education, Education, by the Wardrobe ensemble was one of the best pieces of theatre I have ever watched. The choreography and physical theatre was slick, perfectly timed and executed. It was hilarious and made me very nostalgic too!
Generally though, I find inspiration from everyday things; the book I am reading, the songs I listen to and the people I have conversations I have with people.
Lauren Wright
Lauren is a workshop leader for many RPA classes. Lauren has a BAHons Degree in performing arts and has performed in lots of plays / musicals around the UK. She has also taken a musical to the Edinburgh Fringe. Lauren has recently taken over Drama Babes which is performing arts for the tiny ones! Lauren has always had a passion for the arts and wishes there was something like RPA when she was younger as she was a very shy child! Because of this, she understands the importance of nurturing the young people of RPA and allowing them to express themselves in a safe and loving environment. Lauren believes there is nothing better than seeing the young people's confidence grow and grow!!
When I was growing up I loved Britney Spears & Christina Aguilera. Then I started to love rock music and wanted to be Ashlee Simpson who mixes rock and pop perfectly!
I became very interested in dance after watching these films:
I have always loved acting and have been inspired by so many amazing actors. When I went to university, I had the best teachers who were so inspirational to me- and still are. One is still teaching at 80+ years old!
While at uni, I choreographed a dance for me and another girl who was in a wheelchair. I found her so inspirational as she never gave up on her dream of dancing!
Jessi Carroll
I began dancing when I was about 4 years old and continued to study dance at school and college. I then attended Arts University Bournemouth, completing a 3 year course and gaining a BA (Hons) Degree in dance. Throughout my studies and beyond I have taken freelance work and placements working with children and adults with a variety of different abilities and ages. This ranged from 5 year olds with ADHD to older people with Parkinson's, all of which have enabled me to expand my experience and passion for dance and wellbeing. I currently work as an ASC (Autistic Spectrum Condition) LSA at The Ridgeway School & Sixth Form. This means I work closely with children from year 7 to year 12 who have been diagnosed with autism and some with additional needs. Although our students may have one thing in common, they are all individuals with undoubtedly unique personalities and interests. I truly believe that dance and creativity has a massive positive impact to our wellbeing, for people of all ages and abilities. We all need and deserve the opportunity to express ourselves through music and dance.
My inspirations are;
• All things Disney
• The people around me – strangers, colleagues, friends, family
"Here's to those who inspire you and don't even know it"
• Music – ranging from Harry Styles to Bon Iver
Jim Stretton
Jim is the workshop leader for RPA ACT and teaches the 'Drama' section of Rapport. Jim is a trained Actor for the past 4 years, specialising in Film and TV. He has been lucky enough to be featured in a variety of popular TV shows such as; Dr Who, Casualty and This Country (his personal favourite). Jim loves to play sports in his down time and catch up on the latest movies at the cinema.
Born in Swindon, like many other leaders he attended Sixth Sense and under the watchful eye of Laura Barnes his love for Drama grew. Jim hopes to work in the arts developing young talent whilst attempting to be the next Leonardo DiCaprio.. or the first Jim Stretton.
He is in his first year at RPA so he has loved meeting all the performers and is looking forward to seeing new faces.
Jim is inspired by LOADS of practitioners and shows; including Frantic Assembly, Monty Python, "Who's line is it anyway" when devising or improvising pieces. He uses a lot of Stanislavskian techniques when developing characters. But of course he takes inspiration and lesson advice from my previous tutors and also fellow leaders at RPA.
Beth Cooper
My name is Beth, I am 24 years old and a professional dancer/dance teacher from Swindon.
I trained for 3 years at a professional Performing Arts College where I learned singing, acting and many different styles of dance.
I started my dance career at age 19, when I was cast as a dancer for a professional pantomime. Just after graduating, I went to my first open casting call where I was hired for a job with Adidas and ASOS.
Subsequently, I've had amazing opportunities to work with incredible companies that include BBC, ITV and X-Factor. I also got to dance with the amazing Little Mix and Rak Su.
I am now a teacher; it's my absolute dream and I love it! I've been teaching since I was 17, but really moved from the industry to focus on teaching about 3 years ago.
I have attended competitions, shows, live performances and many more and it is the most rewarding thing to do in the world. I strongly believe in making a difference to people's mental health, showing love and compassion – something I feel was missing in my training.
The RPA ethos is everything I stand for and I look forward to my future here.
Mollie Tuttle
Hi, I'm Mollie. Growing up in Swindon, I got into theatre through Sixth Sense (now Prime) Youth Theatre and Summer Youth Projects at the Wyvern Theatre. I trained in Stage Management and Technical Theatre at the Royal Welsh College of Music and Drama in Cardiff. Since graduating, I have worked as a video technician both regionally and in London, as well as working in-house at the National Theatre and Chichester Festival Theatre. It is a pleasure to be able to contribute to companies like RPA Rapport, who are providing opportunities like those I was so grateful to have when I was growing up .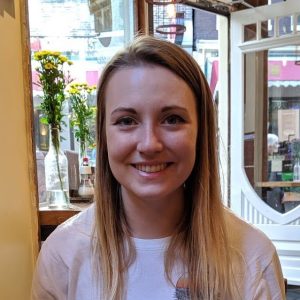 Patti Harewood
Hi there, my name is Patti. I am Rapport and RPA's Pastoral Support Worker. I joined Revolutions amazing team in 2019. I am qualified youth worker and Pastoral counsellor with 20 years' experience working with young people. In the past I have worked as an SEN and ASC teaching assistant, a detached youth worker for Barnardos Young Person's Employment and Development Worker for Aspire oxford. I have always had a passion and respect for the power of performing arts, as a conduit for young people to express themselves, explore their personalities and emotions. Build self-confidence and unleash skills that will stay with them for life. My role at Rapport is to recognise indicators and provide opportunities and a safe space for our young people to talk about anything that may be concerning them. I have always been passionate about helping young people find their voices and feel that supporting our young people at RPA and Rapport is a gift.
Sam Mountjoy
I work in the Revolution Performing Arts Office supporting Fi and Matt. I completed my semi professional Dance training at the Foundation Dance Course at Swindon Town Hall and performing has always been close to my heart. I love to create, whether that's dancing with my children or making up songs with them and I also really enjoy painting and upcycling furniture. I believe that all children should be given the opportunity to express themselves creatively and it is magical to witness the end product of their efforts at RPA. I have a child with disabilities and so I know how important it is for the arts to be inclusive. I love the ethos of Revolution Performing Arts, it fits in with my personal beliefs and is a lovely, genuine and warm company to work for and to work with.
Meghan Smith
My name is Meghan and I have been attending Revolution Performing Arts since I was 6 and now, 11 years later, I am working as a Business admin assistant with RPA. RPA has been a big part of my life and has helped me gain so much confidence for performing on stage and managing to do my first solo dance last year! I am so grateful for this opportunity to work with Fi, Sammy and Matt in the RPA office.
Things that inspire me are:
• The lovely Fi who is the founder of Revolution Performing Arts.
• All kinds of music ranging from Sam fender to Halsey –
• Books – reading expands my imagination and knowledge and helps me have an open mind.
Hannah Grafton
I'm Hannah (Graffers) Grafton, a singer/dancer originally from North Yorkshire. After relocating to Swindon, I trained professionally for 3 years at a prestigious performing arts college and after graduating, went on to work professionally within the industry, both singing and dancing. Some of my credits include working with the likes of Louise Dearman and Kerry Ellis, as well as performing in prestigious venues around the UK including Old Trafford and Café de Paris.
I have always dreamt of performing, and I'm so happy to have found teaching along the way, which I've been doing now for years. Children are the future, and the RPA ethos means that young people have an opportunity to express themselves. They are given a voice and most importantly, are heard.
I teach Street Dance and Performing Arts Junior and Senior classes in Malmesbury! I look forward to my future with RPA!
Ben Cousins
Hi I'm Ben, I've played guitar for the last 11 years of my life. I started out being taught myself, so I have experienced what it's like to have lessons. Quickly I developed a passion, going on to study music at both college and University. I've played a range of music from pop to jazz. As well as regularly attending concerts. I feel working with RPA is perfect due to its focus on nurturing, empowering and allowing young people to express themselves. Personally learning guitar is about more than just developing a skill. Playing allows young people to express themselves in a new way and grow their confidence, and most importantly it's fun!
Sarah Turner
RPA takes seriously its responsibility to protect and safeguard the welfare of children and young people in its care. For this reason we work in partnership with an independent Safeguarding Consultant, Sarah Turner. Sarah has a career which spans education. Having been a teacher for 10 years, she worked as the safeguarding Adviser for Education in Swindon until 2015, when she left to create Sarah Turner Consulting. She works alongside schools and education providers to ensure safeguarding procedures are robust and provides training for staff working with children and young people.