Welcome to RPA Rapport!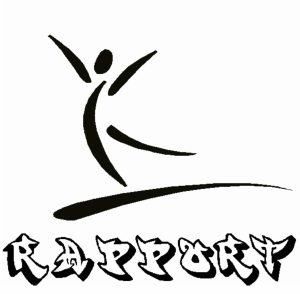 This session is run every Thursday evening and is based at Great Western Academy. The session runs 7 – 8.30 with doors opening at 6.30 for social and rehearsal time.
Over the years I have had to say goodbye to my lovely performers who were leaving primary school to move up to secondary. This class is exclusively for secondary school age children but you do not have to attended Revolution classes before to attend RPA Rapport.
For a uniform, we have our own swanky black hoodies, black and white tops and trackies too!
This session is run by Fi, Laura and Mae We are very lucky to have lots of performance opportunities which we perform at throughout the year.
We are a warm, supportive friendly group who still love to sing, dance and act!
Rapport is the epitome of RPA values of acceptance, kindness and feeling valued. The dictionary defintion sums us up well "a close and harmonious relationship in which the people or groups concerned understand each other's feelings or ideas and communicate well".
Here's some amazing shots taken by the beautifully talented Elmar Rubio of our anti bullying film "Hope" and the subsequent launch party. http://elmarrubiophotography.weebly.com/revolution-performing-arts.html
Here is our amazing film, Hope. Advisory age 11+ years.